Meet the Conservative Texas Sheriff Who Refuses to Put Potheads in Jail
There's arguably no good place to get busted for having $1,600 worth of pot on your person or in your car. But if you had to choose, you'd want to go with the Border Patrol checkpoint at Sierra Blanca, Texas (note: this advice does not apply to non-U.S. citizens). That's because the Border Patrol transfers most of its low-level pot arrests at Sierra Blanca to the Hudspeth County Sheriff's Department, which is under the supervision of Sheriff Arvin West, who does not have the jail space or the desire to lock up potheads.
Filmmaker Al Reinert knows this first-hand. In the August issue of Texas Monthly, the director of For All Mankind writes about getting busted at the Border Patrol checkpoint for possessing 1.7 ounces of pot (roughly $700 worth), being turned over to one of West's deputies, and then being magically set free just a few hours later:
Increasingly over the past ten years, West and his dozen deputies have been overwhelmed by a steady flow of small-time potheads arrested at the checkpoint. In the state of Texas, anything over four ounces is a felony; between two and four ounces is a Class A misdemeanor; and less than two ounces is a Class B misdemeanor. Both misdemeanor charges can result in jail time and the suspension of one's driver's license. But that little adobe courthouse couldn't begin to handle the caseload if the law were truly enforced. Hudspeth County doesn't even have a full-time prosecutor; it has to bring one over from El Paso twice a month.

West's solution is to write tickets for possession of "drug paraphernalia," a Class C misdemeanor that doesn't require a court appearance and imposes a fine of $500 (plus $27 in "court costs"). The fact that you were caught red-handed with actual pot is conveniently ignored. This paraphernalia ticket is offered to you by a smiling deputy who can get you out of those handcuffs and on your way again if you simply sign for it.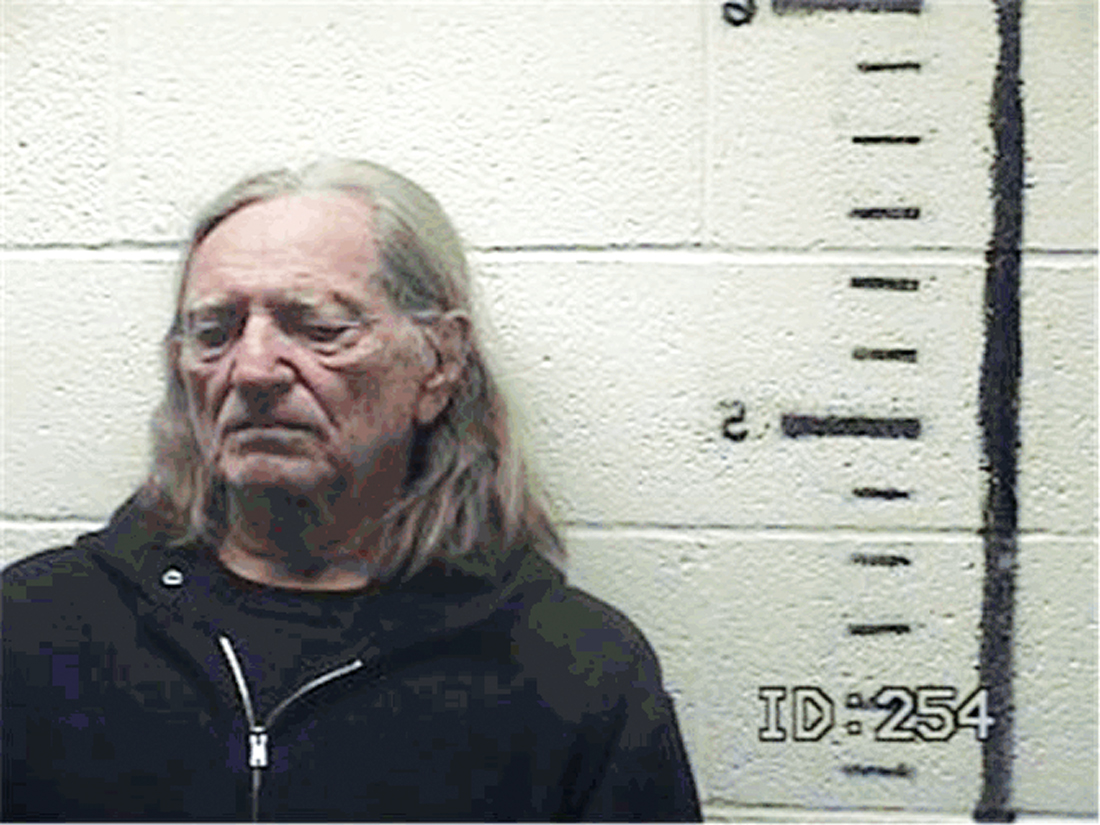 Despite his film accolades, Reinert is not actually the most well-known person to benefit from West's reality-based views on marijuana. That honor belongs to country music legend Willie Nelson, who was busted by the Sierra Blanca Border Patrol back in 2010, and discovered to be in possession of seven ounces of primo weed. Because any amount more than four ounces is a felony in Texas, Nelson was briefly jailed in Hudspeth County. At the time, West said Nelson could face 180 days in jail (during which time West planned to "make him cook and clean.") But then something strange happened: The seven ounces Nelson supposedly had at the Border Patrol checkpoint turned out to weigh half that amount at the Hudspeth County jail. Just like that, Nelson was released with a $527 ticket.
When Reinert asked West what it was like to be the guy who lets low-level marijuana offenders go, West told him, "The last thing in this world I want to be is a pothead hero, but the laws we've got now don't work. Something's gotta change."